Until recent times, accounting and accounting professionals were believed to be two-dimensional, concerned only with figures, accounting methods, and financial spreadsheets. This level of accounting is known as compliance accounting and emphasizes tax services, accounting functions, and hindsight reporting on financial performance.
In the past decade, and especially the past five years, the demand for strategic accounting has increased. Because of accounting's trusted and intimate nature, most clients view their accountants as trusted business advisors. As technology provides stronger analytics and improved automation capabilities, strategic accounting is becoming a standard service offering in many accounting firms throughout the United States.
What is advisory accounting?
Searching online for a definition of accounting advisory services will yield different descriptions. Because it is a relatively new term, many accounting professionals are still unsure of the exact nature of advisory services.
CPA Jim Buffington lamented that "the term 'advisory services' is used frequently, but there is little consensus about what it actually means. (ProConnect, 2020)". This is definitely the case, just as it is with any new term that describes a transformative industry trend.
At MBS Accountancy, we break down the term into its respective parts to arrive at a "pure" definition that illustrates the true nature of advisory services within accounting, not just a trendy or popular definition.
Advisory accounting is an accounting approach that provides accounting services alongside value-added services like strategy and consulting, app advisory services, and technology and automation services, among others.
In short, we believe accounting advisory services are about helping clients translate accounting data into profitable business decisions.
Most accountants engage in advisory services on some level simply because of a desire to serve their clients well. However, there are many differences between a traditional, compliance-focused approach and an advisory focus.
The Three Levels Of Accounting
Now, let's dive into the different levels of accounting services, as well as each level's advantages and disadvantages.
Stage 1: Compliance Accounting
Most accounting firms offer services that are focused on helping clients stay compliant. Firms with a compliance accounting focus offer tax services, hindsight financial reporting, and bookkeeping services. The downside to this type of accounting is that its value is derived from billable time or hours spent on each task.
This can tempt unscrupulous accountants to inflate their invoices beyond the time they've actually spent working for a client. As cloud computing technologies have emerged and become more advanced, many routine tasks involved in this first level of accounting can be automated or streamlined.
Stage 2: Performance Accounting
In this next stage, accounting firms focus on using business intelligence tools and financial reporting to analyze each client's business health and improve their profitability and growth.
Key performance indicators (KPIs) are the focus here, including many or all of the following financial metrics:
Net profit
Net profit margin
Gross profit margin
Sales growth
The current ratio of current assets versus current liabilities
Sales targets
Staff productivity
Stage 3: Advisory Services
Accounting advisory services are emphasized within the context of long-term strategy, succession planning, and managing risk. This accounting advisory focus aims to streamline low-value tasks so more attention can be devoted to advising clients on financial matters related to human resources, technology vendors, accounting automation, and many other diverse business functions.
For clients, an advisory accountant acts as a part-time chief financial officer (as in CFO services), providing financial expertise and insights that steer clients toward long-term growth and profitability.
Why Advisory Services Are Critical For The Accounting Industry
So, why are advisory services such a significant trend for the accounting industry? Well, in 2019, HR software provider OnPay released its 2019 Small Business Finance and HR report, which surveyed entrepreneurs and small business owners regarding their top challenges within finance and HR.
For accountants, there were numerous insights gained through this report, including the following:
Only 61 percent of business owners were satisfied with their accountant's level of service.
Over half of business owners didn't consider their accountants to be proactive in fulfilling their accounting needs.
84 percent of business owners regarded their accountant as a trusted business advisor, not just a "tax man."
OnPay's report highlighted the need and opportunity for accountant-advisors within the industry.
Being an advisor for clients was nothing new for accountants – many professionals already advised their clients on matters outside a traditional service scope.
Instead, the survey by OnPay revealed that most, if not all, clients were seeking accountants to act as advisors. Sticking to a conventional scope of service would mean limiting client service and ultimately lead to client dissatisfaction.
Whether they're managing a two-member firm or in the league of 20-member firms, savvy firm owners have realized the enormous opportunities for moving from a technical focus toward an advisory focus.
At this point, advisory services continue to be discussed in accountant circles as professionals begin to define what this new service standard looks like in practice.
On the client side, companies can look forward to financial professionals like CPAs and tax accountants going beyond analysis and delving into strategies for improving profitability and long-term financial performance.
Advisory vs. Compliance-Focused Accounting
Until now, most of an accountant's job has revolved around ensuring that their client's financial records are managed in a way that's compliant with federal laws and regulations, accounting standards, and best practices for audit accounting.
Following the enactment of the Sarbanes-Oxley Act in 2002, ensuring compliance and ethical financial behavior took the spotlight in the world of corporate finance. The core services within a compliance-focused accounting firm are tax services, accounting audits, and regular accounting data compilations.
On the other hand, advisory services emphasize consulting and strategy, technology integrations, and accounting valuation. To be clear, it's not that accountants are no longer offering compliance services. Rather, advisory services allow an additional level of service to be provided for clients who are receiving tax filing, financial reporting, and other conventional accounting services.
Consulting accountants are practical, not "pie-in-the-sky" dreamers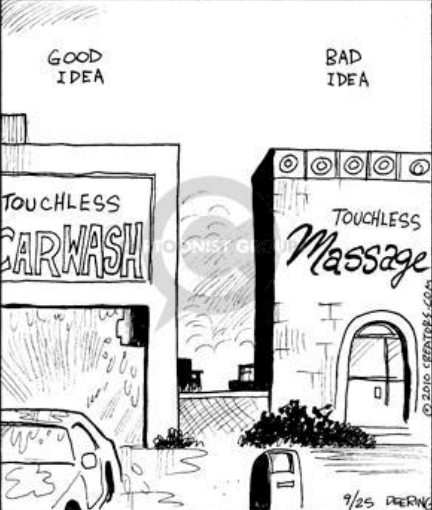 Business consultation services provide enormously valuable expertise that helps companies overcome challenges in areas that in-house talent lacks expertise. However, as Angela Montgomery points out, "[M]anagement consultants are often ridiculed as thinking too linearly or proposing solutions that are theoretically successful, but practically unproven."
On the other hand, the mathematical nature of accounting means that accountants are pre-disposed to emphasize practical solutions that are proven to work and financially sound. A good accountant won't settle for recommending a pie-in-the-sky dream that may work for a client.
Consultation services allow accountants to offer their financial expertise and advice on all business areas, not merely tax and accounting.
Advisory vs. Audit-Focused Accounting
As more accounting firms adopt a service model based on advice, not just compliance and audit capabilities, clients and accounting interns often wonder at the difference between advisory services and audit accounting.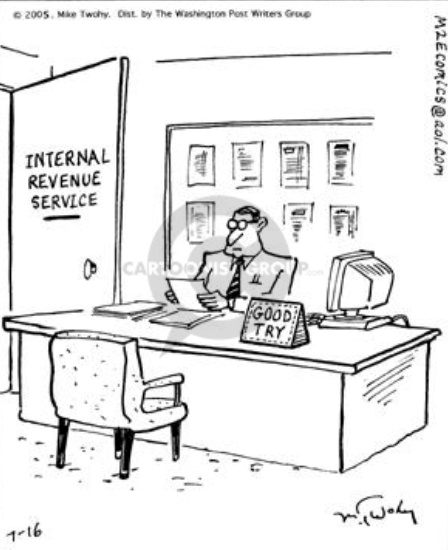 Audit accounting is primarily focused on assisting clients with preparation for and guidance during IRS audits. Additionally, auditors play a key role in accounting assurance by scrutinizing financial records to ensure that assets and accounts are being managed and distributed fairly and are compliant with finance laws accounting standards.
The work of an auditor is highly complex and technical and is a great starting point for young accounting students who are working their way through college or gaining work experience.
However, once accountants have worked in an external or internal auditor role for years, they often look for a way to escape the long work schedule and take control of their professional future.
Advisory services offer experienced accountants the opportunity to command premium rates for their expertise and advice, helping high-ticket clients navigate complex accounting challenges and providing insightful financial reporting.
The advantages of advisory services are why many accounting firms, including the "Big 4" accounting firms, have begun to offer services that combine strategic consultative services with a conventional accounting focus.
How Advisory Accounting Benefits Businesses
Because advisory services are such a new offering from accounting firms, many clients struggle to see the benefits an advisory focus offers them. As savvy accountants transition their marketing and messaging to convey an advisory model of accounting, solopreneurs and small business owners may feel that accounting firms inflate their fees to increase profit margins for their accounting services.
For this reason, many business leaders are resistant to the concept of advisory accounting and rely on accounting software for financial statement preparation and their tax needs. Don't get me wrong, accounting software is truly remarkable and has come a long way since it was introduced.
However, as business needs become more complex and technology continues to push companies forward into previously unexplored realms, CEOs and other executive staff would do well to look for more than financial statement preparation and tax services from accountants.
Ongoing client-accountant relationship (that's all year)
A common complaint against accountants is a lack of true understanding regarding their client's business model or industry. With advisory accounting, these concerns are resolved because accountants are motivated to thoroughly understand their client's industry as much as possible so they can discover unclaimed revenue opportunities or assist with diversifying their client's investment portfolio.
From improving internal controls to acting as a financial technology advisor, accounting advisory services allow for a close collaboration between C-suite leadership staff and accounting talent, whether it's an outside accountant or one of many multi-member firms.
Accounting assistance beyond the black and white (and red)
Advisory services for clients provide business owners with assistance in those times when expert judgment and insightful advice are needed. Sure, it's relatively simple to prepare a financial statement or reconcile bank transactions with your ledger and journal entries. But advisory accounting is about more than financial statement preparation.
Advisory services are there for you when those tough accounting problems come up. For example, when you're trying to determine whether you're the principal or agent for third-party products that you're reselling in your business or when you're wondering whether you should classify your employee-share payment as a liability or equity.
Accounting For All Scenarios To Ensure Success
Are you considering an acquisition or merge? Have you sufficiently planned for your exit strategy? These questions require an enormous amount of scenario planning and decision forecasting beforehand since they can have a significant and often irreversible effect on your business and finances.
From cash flow forecasting to business performance insights, advisory services go beyond mechanical accounting tasks and inform your financial strategy and long-term business goals. The nuanced world of business requires financial insight that's unavailable with a compliance or audit focus.
A "big picture" approach to accounting & business
Often, business owners approach accountants because they need help with a single aspect of their company's finances, ranging from annual tax preparation or monthly financial statement preparation. However, as accounting software has become more capable of automating or streamlining routine calculations, companies increasingly look to accountants for reporting and strategic services. Part of a strategic accountant's holistic approach involves looking at the "big picture" of their client's company so they can make holistic recommendations that positively impact their client's entire business model and financial cycle.
Typically, management consultants have been the professionals to call when you want an expert's assessment of your internal efficiencies and a list of possible opportunities for cutting costs and increasing revenue and profit margins. However, a holistic approach to accounting means accounting professionals can become involved in business process optimization (BPO). For example, an advisory accountant may analyze a client's existing operations to discover ways to decrease wasted resources and increase revenue-generation activities.
Aside from business process optimization, accountants working in an advisory capacity may take on other roles typically filled by management consultants.
Advisory accountants are the next level of management consulting
According to The Guardian, a management consultant is a professional who works to improve a company's performance and accelerate its growth by developing growth strategies and reporting on their success to C-suite management staff. In addition to consulting with the executive management team, consultants also engage in extensive reporting on the success or details of their client engagements.
As more business owners search for business advisory services to provide insight and address technical and regulatory challenges within their industry, accounting firms have a tremendous opportunity to go beyond managing and analyzing transactions.
Rather than focus on technical accounting tasks, accountants can dedicate more time to helping businesses implement best practices appropriately, allocate resources wisely, and plan future goals with the necessary insight.
An increased focus on client relationships

Most service professionals know the importance of offering good client service. But accounting advisory professionals take extra measures to reinforce a positive brand image and reputation for client service.
From the moment a lead begins their search for a professional accounting company, savvy accounting firm leaders implement processes for nurturing them through an efficient and proven sales funnel, taking them from interested lead to a loyal client who advocates and refers others.
Curiosity & innovation are the attitude of accounting advisors
To successfully help clients navigate complex accounting and regulatory challenges, advisory accountants must remain curious and open-minded when it comes to discovering new business and tax opportunities for their clients. While many accounting professionals are well-informed about their own area of specialization, adopting an advisory firm model requires the same effort toward understanding a client's industry.
The end goal of an advisory professional within the accounting field should be a thorough understanding of their client's industry and any related industries to gain insights and relay them to the management team. Of course, gaining a clear understanding of an industry takes time, which is why many accounting firms have started to specialize in specific niches like the gig economy or the construction industry.
A strong aptitude for technology is a must for advisory accountants
Part of adopting an attitude of innovation is staying abreast of technology, especially business tech and financial technologies (fintech). By keeping up with the changes and advances within business and technology, advisory accountants can anticipate client questions and respond appropriately.
Blockchain technology and cryptocurrency are excellent examples of an increasingly popular financial trend that clients may ask for advice from their accountants. Years back, I urged my peers within the accounting industry to learn about blockchain technology to properly advise clients through the myths and hype that are so prevalent online.
Beyond cryptocurrency, though, advisory accountants embrace technological tools and platforms as part of their efforts to reduce costs and drive profitability through improved efficiency and accounting automation advisory services.
Data privacy and cybersecurity are key points for accounting advisors
Data privacy has become a popular issue now that Facebook has repeatedly made headlines for misusing customer data. For advisory accountants, maintaining a close connection with clients requires them to become trustworthy accountants who handle client data with care and according to best practices in firm security.
Any accounting firm that wants to gain and retain client relationships in a tech-filled future should pay attention to the security posture of its vendors, partners, and technology stack.
An accounting firm in Portland, OR, suffered a ransomware breach when their vendor servers were compromised.
170,000 patients were impacted by an accounting firm breach, with one patient suing the accounting firm for its negligence in monitoring its vendors.
Breaches of accounting firms have increased by 80 percent in recent years.
As accounting firms wake up to their need for improved cybersecurity, CPA Practice Advisor noted that many accounting and finance firms partner with IT companies or hire talent with strong technical skills.
Learn More About Accounting Topics
For more insights on accounting and related topics, check out our accounting firm blog! Every month, we release content to help business owners and accounting professionals grow and succeed. For businesses and organizations, we have numerous articles about topics ranging from tax filing deadlines to tips on going paperless and reducing your impact on the environment.
For finance industry professionals, we address industry concerns and offer support and resources for accounting firm leaders, including steps on assisting nonprofit organizations, and much more.